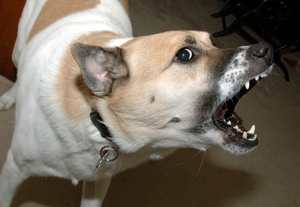 A dog bite can be a traumatic event resulting in serious injury. Multiple deaths are reported each year as a result of the most vicious attacks.  Often a bite will result in permanent scarring, nerve damage and a significant risk of infection. Many times there is psychological harm that lasts well beyond the physical injury. Dog Bite Attorney Daniel Young can help call him today at 954-763-0996.
The facts regarding dog bite injuries illustrate the frequency and seriousness of these events:
Every 40 seconds, someone in the United States seeks medical attention for a dog bite related injury.
It is estimated for every dog bite that is reported, three go unreported.
Nationwide, as many as one million people annually require medical treatment for dog bites.
More than 334,000 victims end up in the emergency room.
More than 4.7 million people, or 2% of the U.S. population, are bitten by dogs each year.
More than half of all the dog bite victims are children.
National figures estimate that 60% of dog-bite attacks happen in the home, either by the family or a friend's dog.
The dog owner can be held liable for the damages of the injured victim of a dog attack pursuant to the legal theories of strict liability and negligence.
If you've been bitten by a dog, you are protected under Florida law. Unlike some other states, Florida's dog bite law does not have a "one-bite" clause that protects owners whose dogs have never bitten a human before; instead, Florida dog bite laws are strict negligence regulations that favor the bitten party. Here's what you should know about potential damage recovery in a Florida dog bite lawsuit.
While any Florida dog bite victim may file suit in civil court, it's good to have a sense of whether you were negligent before beginning the process. Did the owner of the dog post a "bad dog" sign or verbally warn you that their dog may bite? If so, you may bear some responsibility for your own injury – and a jury will reduce your award accordingly. If you antagonized the dog, the jury may apportion you a percentage of fault in the case. Hence, it's a good idea to document the circumstances of the injury as soon as possible after your dog bite so that you can assess whether you have a claim.
If you have been bitten by a dog and wish to recover economic damages for your injury, it is best to contact a Florida dog bite attorney as soon as possible. The personal injury statute of limitations means you have only a short period of time in which to file your claim, so contact a Florida dog bite lawyer as soon as possible to get the legal process in motion. Your Florida dog bite lawyer Daniel Young will help evaluate and investigate your claim and explain relevant laws to you. If your claim is likely to result in compensation, a good Florida dog bite lawyer can help you file suit and get you compensation for the damages incurred because of the dog bite.
Call Florida Dog Bite Lawyer Daniel L. Young, P.A. for a FREE CONSULTATION