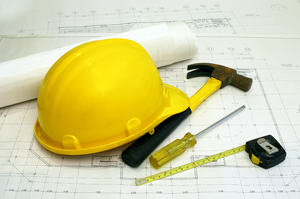 In 2007, 1,178 construction fatalities were reported in the United States, according to the US Bureau of Labor Statistics. Opportunities for accidents causing serious injury and death are plentiful at construction sites. Employers have a responsibility to keep construction sites safe for workers. This includes implementing safety procedures, maintaining equipment, and supervising workers. If you've been hurt, you may be entitled to compensation for your medical expenses, lost wages, and pain and suffering. We diligently investigate all possible sources of negligence and liability to help you recover the maximum amount available. Call Daniel young Construction Accident Lawyer Today – 954-763-0996
Types of Construction Accidents
If you make a living in the construction industry, an injury can devastate your future. Taking legal action can help you live free from financial worry even if you are unable to return to your job. Many types of construction accidents causing injury or death are caused by the negligent actions of others. We have helped hundreds of victims pursue fair and just compensation for the following types of construction accidents:
•                Building collapses
•                Crane accidents and falls
•                Dumpster accidents
•                Scaffolding accidents and falls
•                Nail gun accidents
•                Compressed gas accidents
•                Defective and dangerous machinery accidents
•                Electrical accidents
•                Elevator accidents
•                Heavy equipment accidents
•                Power tool accidents
•                Slip and fall accidents
•                Trenching and excavation accidents
•                Chemical exposure
•                Explosions
•                Transportation accidents
•                Welding accidents
Types of Construction Accident Injuries
•                Amputation Injuries
•                Back Injuries
•                Burn Injuries
•                Brain Injuries
•                Head Injuries
•                Neck Injuries
•                Spinal Cord Injuries
Burn Injuries at Construction Sites
At construction sites, hot liquids, chemicals and steam provide a risk for serious or deadly burn injuries. Other combustible materials, gas lines and open flames create the risk for an explosion, which could harm site workers or anybody else in proximity. Burn injuries are excruciatingly painful and can cause disfigurement or lifelong disability. In some cases, multiple surgeries and skin grafts may be required as part of the recovery process. We are committed to helping victims of construction related burn and scald injuries recover maximum compensation for their injuries.
If you've been hurt on the job, or if a member of your family suffered a fatal accident at a construction site in Florida, call us today to speak to an attorney at no cost. Before you talk about the accident to an insurance adjustor or sign any documents, have a qualified attorney review your case. We are happy to review the facts of your potential case and help you determine if you should pursue legal action. Our dedicated construction accident lawyers are advocates who may be able to help you recover compensation for your serious injury or the wrongful death of a loved one. For your free consultation, call Daniel Young anytime , or fill out our online contact form.
Daniel Young represents his clients on a contingency fee basis. There is no fee to start your accident claim. If we do not recover money for you, you will not be charged. You will only be charged for our services upon successful recovery for damages. For more information, contact Construction Accident Attorney Daniel Young at (954) 763-0995.